How Big Data supports better decision-making
Organizations rely more than ever on justified decision-making. Therefore, statistics and analytics have become the new confidantes of business advisers and C-level managers. On the one hand, advisers back up their proposals with studies, presented in easy to understand manner – with the help of graphs, charts and tools, offering great insights. On the other hand – managers are often quite busy and don't have the time neither to make studies themselves nor to deal with large amounts of information out of their field and produce analysis based on it.
Startups to multinational corporations meet informed business decisions relying on the data they collect or buy. Having become so precious (dubbed "the oil of the 21st century"), businesses can't afford to miss any intelligence. As a result, they record everything. The collected datasets can afterwards be used to extract meaningful insights on almost anything – sales forecasting, surveys, customer satisfaction (CSAT) or employee performance.
For instance, in a recent project our company, Code Runners, created a product around the Net Promoter Score [NPS] study to assess companies' strengths and weaknesses.
In addition, NPS is a management tool which empowers marketing professionals in their daily work. It could have a significant impact on revenue growth by providing a more accurate representation of customer relationships. Our tool collects, analyzes and visualizes the tendency of customers to scout the services of a new company if they are not satisfied with the current one.

How about large multinational corporations? What do the big players do to make use of their data in order to improve their sales, organization, work force?

2.5 quintillion bytes – that's how much data we create every single day. Yes, it's a lot. However, the huge amounts are irrelevant if we don't use them right. Actually, if you are interested in the breakdown of the statistic and want to find out how many text messages we send on any day or how many professionals join LinkedIn daily, take a look at this Forbes article.
More and more companies see the potential in Big Data. Large databases get created and whole departments or even businesses are focused on the future benefits that would come from the information they're gathering now. Whether it's going to be used for analytics and insights, leading to better decisions or strategic business moves – or for future forecasting of whole industries – Big Data is going to pay off, just as hard work and good education pay off. It may not happen immediately, but definitely, at some point in the future you can turn back and connect the dots: I made this decision, based on that dataset. How can I improve?
Big Data is all about being informed, educated and aware about your business information. But while data itself speaks volumes, due to our human limitations, we need ways to make sense of it. Therefore, the most effective way for that to happen is through visualization. Just like we use formulas to solve problems in math, we use visualizations to perceive datastreams. At Code Runners we build custom web applications and integrate Business Intelligence [BI] solutions to collect, analyze and provide the best possible visualizations, helping businesses to unleash their full potential.
The combination of Big Data and strong analytics
A very popular way to extract the benefits of numbers is Business Intelligence. Its use tackles many aspects of a business – Sales, Marketing, Operations, Distribution, etc. In other words, BI is the spectre of techniques that can support business decision-making. For example, Microsoft' business analytics service is Power BI. It visualizes data insights in an understandable way so that also nontechnical people could benefit from it. Professionals like data analysts use it to create different data models, reports and present them to management or clients. They use the insights to track how their company and employees perform or to see where to implement new things.
Power BI has further features like artificial intelligence, enabling image recognition, text analytics and creation of machine learning models with the option to integrate with Azure Machine Learning. APIs are available so that Power BI could be embedded in different software products.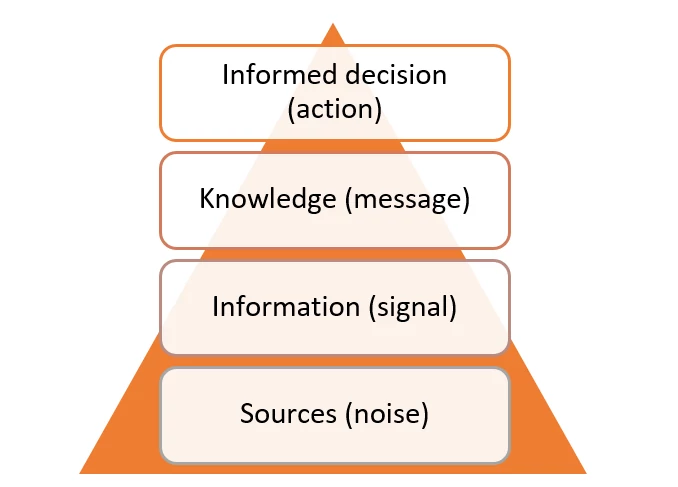 Figure 1: Reaching informed decisions based on multi-source data extracts
The Pyramid of informed decisions summarizes how Big Data supports better decision-making
Set a target for sourcing
Analyze your collection
Understand your business or customers better
Drive organizational change or lead your customers to success

Making use of Big Data and Business Intelligence enables organizations to be more agile, create new business strategies and expand. How? Above all, the technologies answer questions that were puzzling and holding back the business for a long time. The power of information is what makes the world go forward. Think about it. Our decisions are the consequences of what we know. The human knowledge database is based on our experience and what we've learned for ourselves and the world around us. We make decisions like what clothes to wear, in which industry to start a career, where to live – these decisions are based on what we like. Similarly, in other cases we'd wonder how to do a certain thing – like how to solve a math problem, how to start your own company – these would be the kind of decisions, that are based on what we've learned.
Making decisions based on knowledge is what we naturally do. Big Data makes it possible to apply this method at scale for multiple (if not all) business decisions. It provides the exact ingredient we need – knowledge.