AI/bot initiatives with real business impact
We recently partnered with OneReach, a company expanding the limits of consumer-ready AI. By providing an omnichannel chatbot engine, they aim to unlock data streams and direct customer communication – which we then analyze and transform in business insights, varying from support efficiency KPIs to improving business intelligence outcomes. And they have a lot to show for – they've built really powerful AI and bot experiences for so many different organizations – ranging from European financial institutions to US government and great brands, including Mazda, Nike, Dollar Shave Club, DHL, McKinsey & Co and many more.
What made us walk into this partnership were stories much like the one where a NYSE-traded company recently replaced all of their contact centers with intelligently automated conversations. As a result, their customer satisfaction scores improved significantly. This is exactly the type of outcome we are looking to build for our customers too – and a guiding principle within our organization.
Here's a small infographic on the impact chatbots have on the overall organizational success: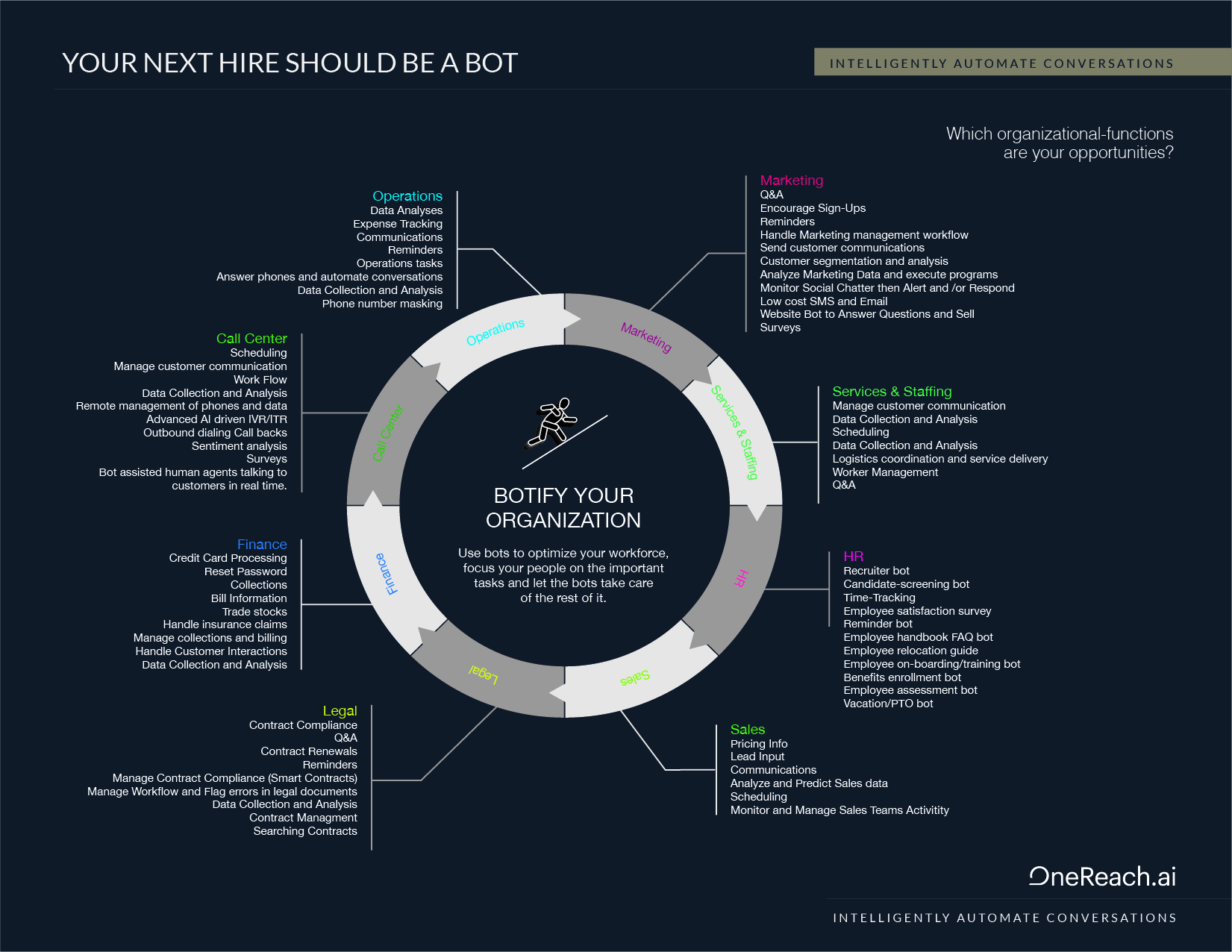 As you can see, while the use cases are nearly innumerable, the most impact is clearly in the Marketing and Operations domain, where data (and its corresponding cost to acquire) is usually scrutinized. Well – no need to worry any more – by integrating a smart AI bot within the organization, you get direct feedback loops with all stakeholders, and at a very low operational cost. Furthermore, the TCO depends on usage, with a very small initial setup fee. A deals doesn't get a lot sweeter than that!
Interested in learning more? Or ready to start using AI/chatbot technology the smart way? Don't hesitate to contact us!