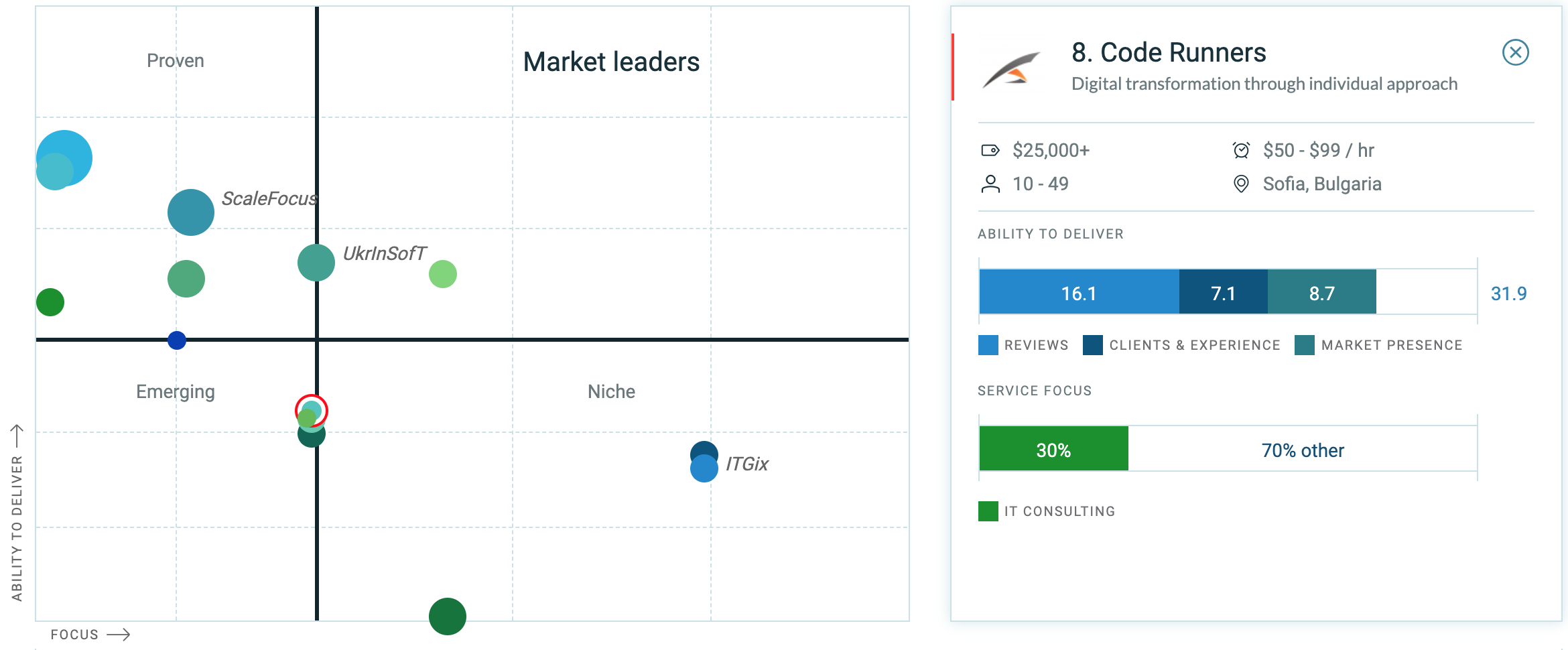 Code Runners named an IT Consultant leader
Code Runners is proud and humble to be named an IT Consultant leader by Clutch for the second year in a row.
Now firm leaders in the "emerging" category, our ability to deliver and focus have been reflected by the independent review. Our customer focus and dedication to the success of digital projects across Western Europe guide has not gone unnoticed.
"Code Runners' continued operational excellence is the one reliable thing amidst these times of doubt and uncertainty. Thank you!"

a quote from a recent customer satisfaction survey
Our whole team is dedicated to upholding this higher standard – and to work even harder and reaffirm our position as a preferred vendor for marketing, market research and fintech companies in Europe. We're proud that the challenges of remote work do not affect the quality and on-time delivery of our projects.