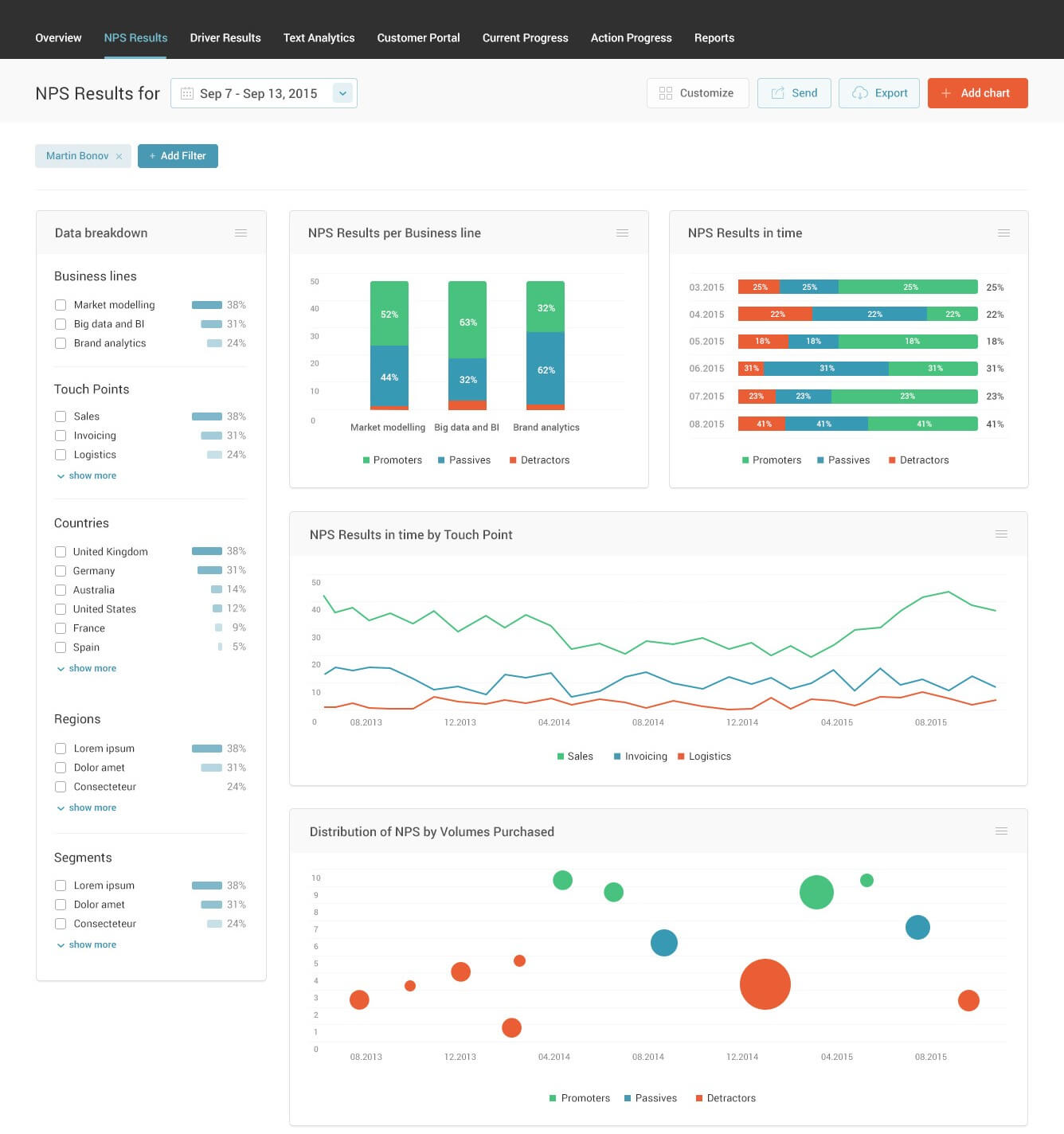 To better understand and act on customer needs, we have developed a tool to track the Net Promoter Score of existing customers.
NPS or Net Promoter Score is a management tool that can have a significant effect on revenue growth, giving the company an accurate depiction of its customer relationships. The NPS can be used to determine how likely it is for the company's customers to recommend their product or services to others. In other words: brand loyalty.
In close collaboration with one of our customers we've built a system to match a complex customer hierarchy: tailored to their internal interpretation of the NPS methodology. Collecting data, acting on it, communicating back to the customer and keeping processes transparent proved to be challenging, but very possible when using the proper technology.
The solution includes:
A complete, end-to-end workflow system
A Survey / Questionnaire development functionality
Automated surveys via emails for NPS
Dashboard with flexible filters and aggregations
Tight CRM or SAP integration
Data extraction to Excel of contacts and survey results at any given granularity
Option for data import via a smart web interface or Excel